Blog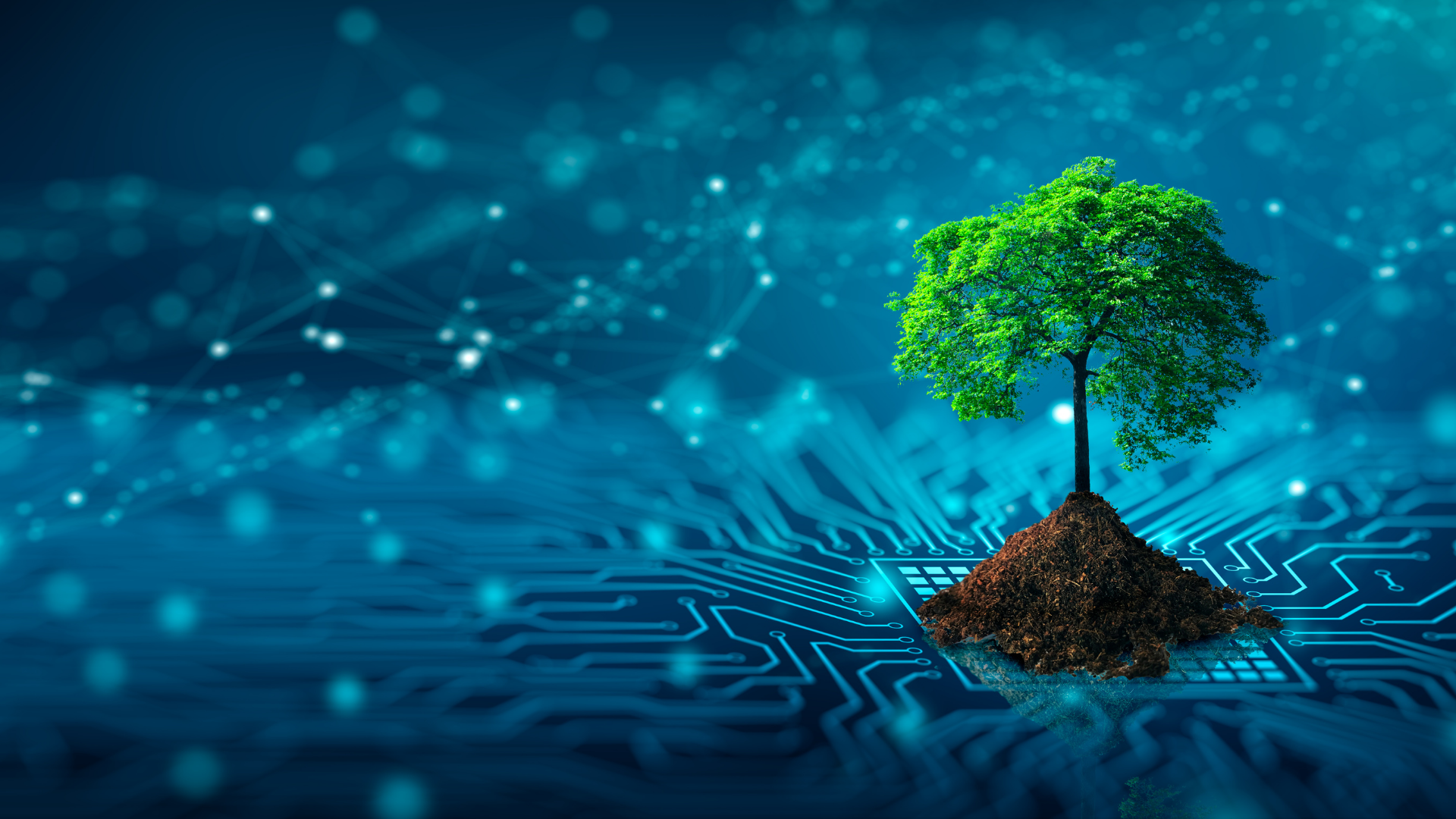 Digital responsibility: an important issue for private equity and alternative finance
26 Janvier 2023
More than ever, Environmental, Social and Governance (ESG) issues are an important focus for financial players.
Given the explosion in web energy consumption, CO2 emissions and the depletion of non-renewable natural resources, the adoption of more eco-responsible actions and behaviours, both personally and professionally, has become essential.
A real modern-day challenge, "Responsible Digital" (or Green IT) is a continuous improvement approach with the aim of reducing the ecological, economic and social footprint of Information and Communication Technologies (ICT).
Tomorrow's digital technologies must be ethical and ecological. Responsible for 4% of greenhouse gas emissions (GHG) worldwide (i.e. more than the air transport sector, which accounts for 2 to 3% of global emissions), its impact could increase considerably by 2025, with a tripling of anthropogenic emissions.
The use of devices such as smartphones, tablets and computers have a significant impact on the environment. In 2019, the digital sector accounted for more than 34 billion devices (including 19 billion smart objects), for over 4 billion users. (according to Green IT). The electrical consumption of these devices and their production require a significant amount of resources (energy, water, non-renewable resources), and their depletion is inevitable.
In view of the necessary ecological transition, alternative finance and private equity players have an important role to play.
---
Responsible finance and crowdfunding
Although the total volume of funds raised by crowdfunding platforms in France exploded in 2021, with an 84% growth compared to the previous year, there was also a net increase in the amount of platforms and projects supported by the Social and Solidarity Economy (SSE). According to the 2022 crowdfunding barometer, 65.1% of crowdfunding platforms are taking ESG criteria into account in their approach to identifying eligible projects.
Furthermore, 53.5% of platforms reported having already taken into account at least once the Sustainable Development Goals in their approach to identifying eligible projects. Thus, nearly 77,000 projects, i.e. 45% of the projects financed, have an economic, social and solidarity dimension. A real return to the very DNA of crowdfunding, as funding through donations often has a social objective.
---
Responsible finance and private equity
According to an IFOP survey of September 2021, 60% of French people consider the social and environmental impact of their investments to be important. As a result, private equity investors are increasingly seeking to support high-impact projects. We can thus observe a veritable shift towards ESG in private equity.
Investors, investment funds and legislators are becoming more aware. In the private equity world, the ESG criteria have become crucial for identifying and measuring a company's societal impact. Since December 2021, the European Union's taxonomy (EU Taxonomy) proposes a classification system for sustainable and environmentally friendly economic activities, obliging private equity funds to commit to ESG projects.
In 2020, 95% of French management companies reported having implemented a responsible investment policy and the integration of ESG criteria. A higher rate than the global average, which is around 80%.
Beyond these criteria, many concrete actions are implemented by portfolio management companies, such as the creation of a dedicated ESG team or the labelling of their investment funds.
---
Mipise in the age of digital eco-responsibility
During a corporate seminar, the Mipise teams took up issues related to digital sobriety through a playful and collaborative workshop. Through the joint construction of a digital fresco, teams were able to become aware of the impact and share of digital technology in environmental issues, while identifying the actions to be implemented in order to move towards a more eco-responsible digital environment.
The aim from now on will be to integrate, at every stage of the conception of our technical solutions, questions related to environmental impacts (biodiversity, energy consumption, etc.), and to CO2 emissions. In the long term, this will result in an evolution of our thinking in terms of digital eco-responsibility, towards a more sober conception of our technical software, and a resort to more respectful service providers in these aspects (servers, etc.).
At a time when ESG issues are taking on an increasingly important role in the private equity world, Mipise is committed to supporting responsible finance associated with the conviction that most of the societal changes necessary for the advent of a better and more enlightened world will flourish in the mutualisation of ideas and cooperation. These thoughts and our progress in this area will be the subject of dedicated articles in the future.