MIPISE supports the transactions' management in unlisted securities
Dematerialize the management of securities registers
Choose a digital solution for keeping records of unlisted securities. Run an OTC marketplace. Manage your general meetings online. Certify the movements on the Blockchain in strict compliance with the regulation.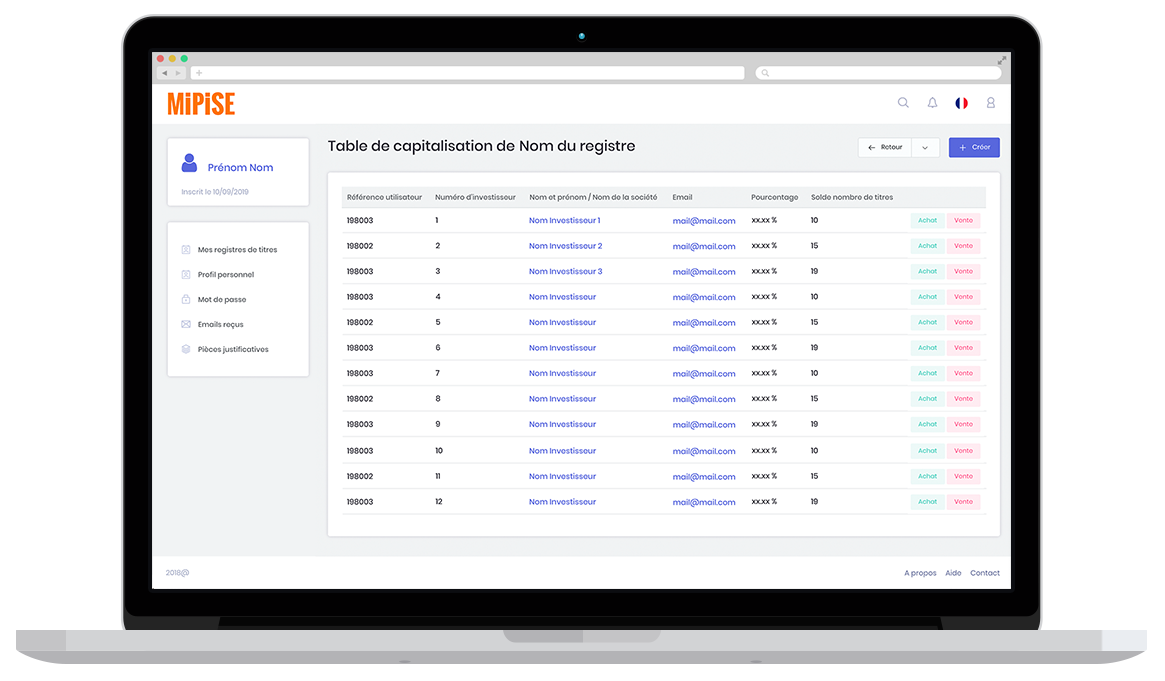 Reinvent unlisted transactions
Simplify and secure the keeping and maintenance of securities registers
Promote the liquidity of unlisted transactions
Facilitate the holding and organization of general meetings
devices

Digitize the investor experience
Ensure the safety, uniqueness and auditability of movements
Choose specific trusted third party features
A secure, complete and modular solution
adapted to your needs
Unlisted companies issuing securities (Start-up, SME, VSB, etc.)
Crowdfunding platforms (participative investment advisors approval)
Trusted third party: lawyers, chartered accountants
Module 1
Securities register
Subscription:
35 euros HT / year / register
---
Blockchain certification:
2 euros HT / movement
3 Blockchain certifications included in the first year of subscription
Do you want to combine other modules or features with your title register?
Module 2 : ad books
Module 3 : general assemblies
Trusted third-party features
Key account projects
Contact us
Please fill in the form, a member of MIPISE team will come back to you as soon as possible.
You can also reach us by phone :
+33 (0)1 44 01 50 88