MIPISE supports the transactions' management in unlisted securities
Dematerialize the management of securities registers
Choose a digital solution for keeping records of unlisted securities. Run an OTC marketplace. Certify the movements on the Blockchain in strict compliance with the regulation.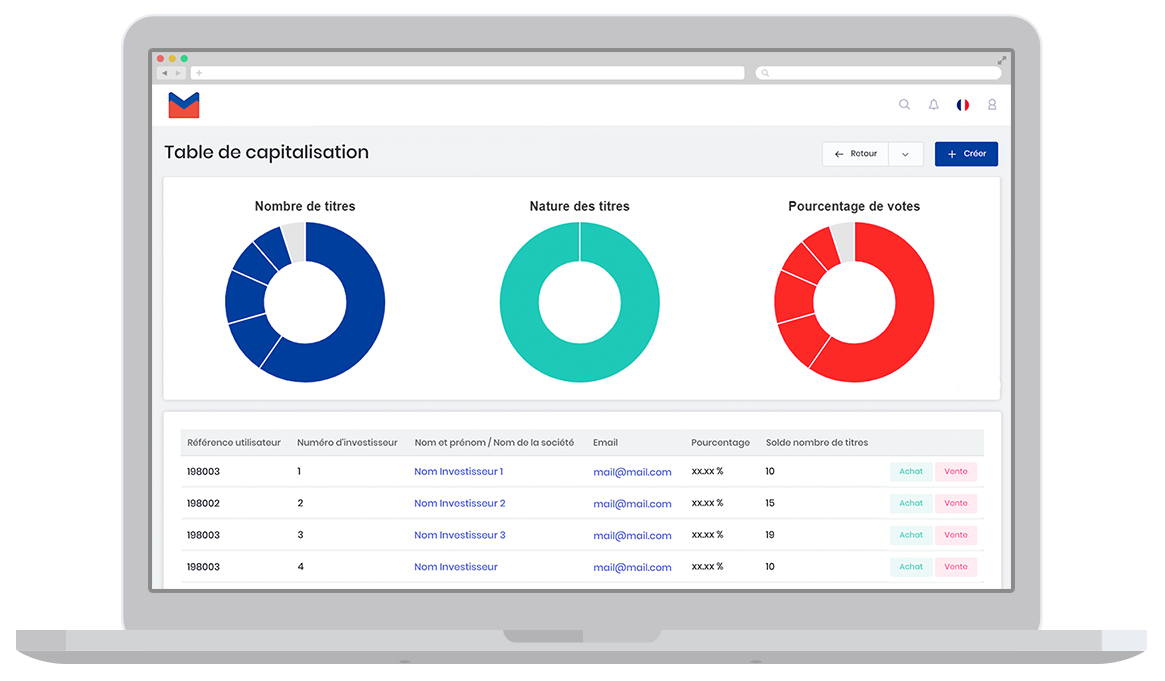 Reinvent unlisted transactions
Simplify and secure the keeping and maintenance of securities registers
Promote the liquidity of unlisted transactions
Ensure the safety, uniqueness and auditability of movements
A secure, complete and modular solution
adapted to your needs
Unlisted companies issuing securities (Start-up, SME, VSB, etc.)
Crowdfunding platforms (participative investment advisors approval)
Trusted third party: lawyers, chartered accountants
Module 1
Dematerialized maintenance of registers of unlisted securities
Streamline the management of transactions in unlisted securities with your online record keeping and custody platform.
Secure management backoffice
Capitalization table
Unbreakable security movement records
Certification on the Ethereum Blockchain
Ownership certificates
Compliance with Ordinance No. 2017-1674 of 8 December 2017 on the use of a distributed ledger technology (DLT)
Compliance with the General Data Protection Regulation (GDPR)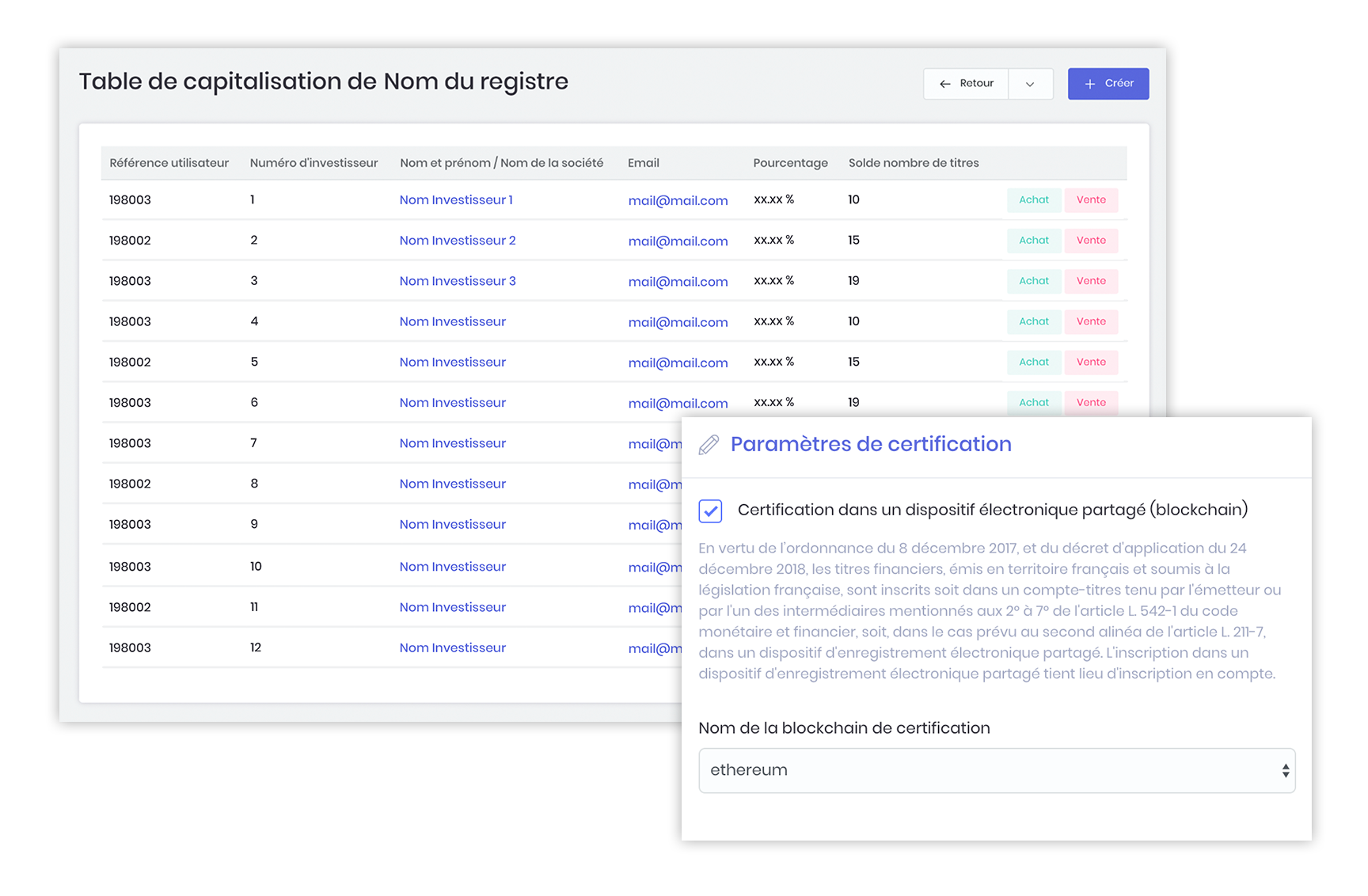 Module 2
Online management of ad books
Promote the liquidity of unlisted securities by backing up an announcement book with your securities register. Run an OTC marketplace.
Listing of purchase/sales announcements
Transactions completed in a few clicks
Integrated purchase-sale payment system
Possibility of taking intermediation commissions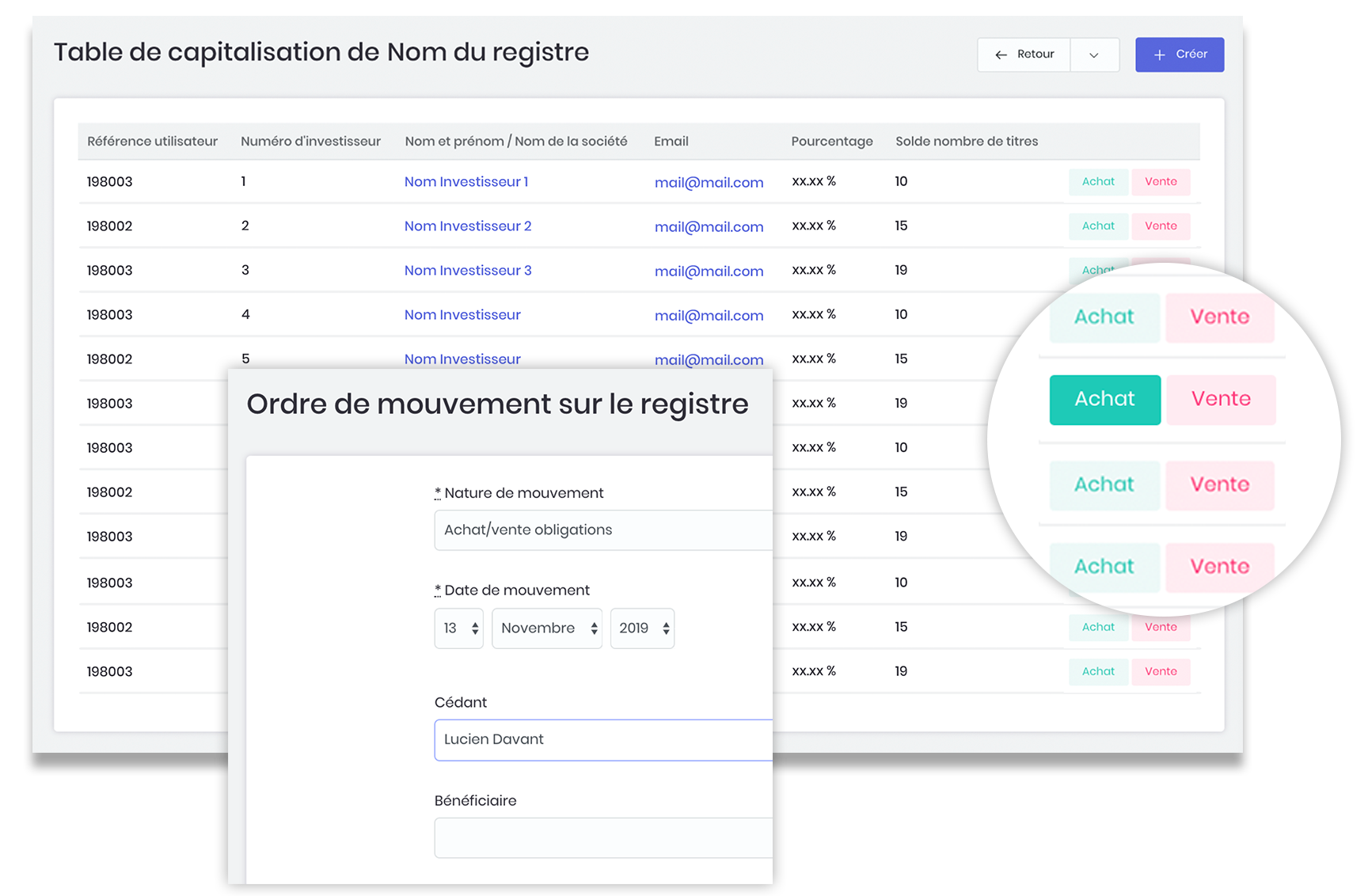 Additional features
Trusted third parties
Lawyers, accountants, digitize your activity of keeping securities registers on behalf of your clients with specific functionalities
Customizable web portal
Customer invoicing
Setting up commissions on financial transactions
per security register
---
Blockchain certification:
On quotation
Do you want to combine other modules or features with your title register?
Module 2 : ad books
Trusted third-party features
Key account projects
Contact us
Please fill in the form, a member of MIPISE team will come back to you as soon as possible.
You can also reach us by phone :
+33 (0)1 44 01 50 88