Blog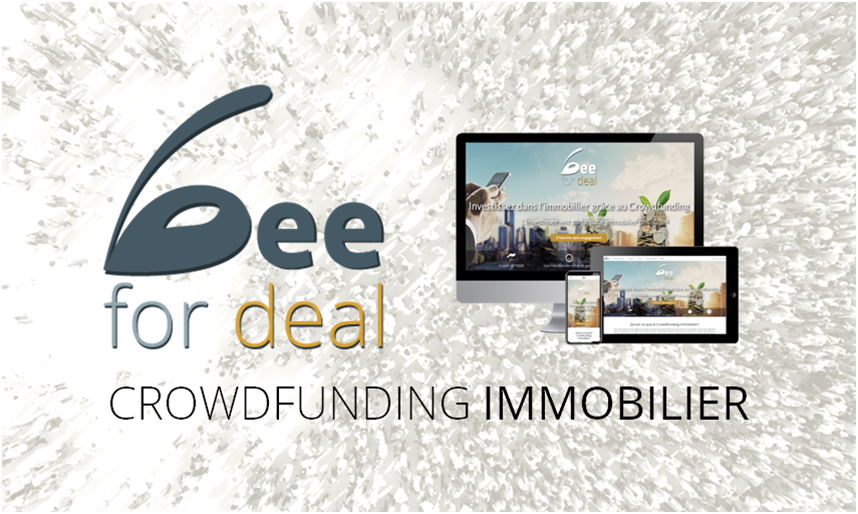 Interview with Vincent HENO, Founder of the Real Estate Crowdfunding Platform Beefordeal
April 14 2023
2023 is a pivotal year for the crowdfunding sector in Europe. After numerous discussions regarding harmonizing the ecosystem at the European level, a regulation concerning Crowdfunding Service Providers (CSPs) came into effect on November 10, 2021.
This new European passport represents a significant step forward for crowdfunding platforms, as previously each country had its own regulations. In addition to granting investors greater control over investment offerings, this new regulation also opens up opportunities for cross-border development for national players.
However, many points of caution have been raised by French players, including the reduction of the total authorized fundraising amount (to €5 million instead of €8 million), the elimination of the status of Participatory Investment Advisor (PIA), and various conflicts of interest with French law.
An extension of the transitional period has therefore become necessary. Following ESMA's recommendations, the European Commission granted an additional 12 months to crowdfunding platforms to comply with European rules in order to obtain CSP accreditation.
As of December 31, 2022, only 3 platforms had obtained their CSP accreditation.
Mipise, having obtained validation from ACPR in August 2022 for its ability to operate payment services on behalf of its CSP client platforms, integrated registration and subscription processes compliant with European CSP regulations into its crowdfunding technical solution as early as mid-2022. In this regard, Mipise is proud to count BeeForDeal, a client platform, among the newly accredited platforms.
4 years after our first interview with Vincent Heno, founder of the real estate crowdfunding platform BeeForDeal, we have once again interviewed him about the recently obtained CSP accreditation and the platform's evolution.
1. Vincent HENO, could you tell us about the evolution of your platform?
Initially, BeeForDeal aimed to contribute to the development of real estate projects that we wanted to undertake for our own account. However, after obtaining the status of Participatory Investment Advisor (PIA) and spending 2 years developing our platform, we eventually focused exclusively on this activity.
Contrary to the typical fast-paced acceleration and rapid growth approach of startups, we took the time to build our business processes, internal procedures, and operational frameworks.
Although the real estate market was very favorable from 2017 to 2019, we wanted to equip BeeForDeal with a sharp analytical capability across the entire territory and all sectors of real estate. To achieve this, we teamed up with the groupe ARP, which enabled us to acquire the necessary real estate analysis skills across various segments of the industry (residential, office, and commercial properties).
"Today, given the market context, we are convinced that we made the right choice. Thanks to these skills, we have been able to acquire genuine expertise that serves the interests of our investors."
In parallel, we have developed our skills in structuring and managing guarantees, which now allows us to effectively handle the challenges faced by certain project initiators.
Overall, we have financed a little over 11 million euros and are experiencing strong growth.
This approach is likely one of the reasons why we are one of the first crowdfunding platforms to obtain the CSP accreditation.
2. This year, real estate crowdfunding has once again broken records. How do you explain this growth?
The year 2022 represents a record year for crowdfunding (+25%), and more particularly for the real estate sector (+40.2%).
In France, real estate has always been favored by investors. Therefore, it's not surprising that it's also the preferred sector within the realm of crowdfunding. Often seen as a safe, tangible, and resilient asset, real estate appears as an instinctive investment choice.
Furthermore, there are very few financial products accessible to the widest possible audience that encompass as many attractive features as real estate: a high potential for return, short investment horizons, minimal to no fees for the investor, and maximum transparency in operations.
3. How do you envision the years to come ?
Without venturing into the realm of market and economic predictions, I am rather optimistic about the future of real estate crowdfunding. To do so, it's important to consider the two facets of the sector.
Regarding financing needs, there is growing demand from real estate operators. This stems from both the economic context and the constraints of the financial sector, which require operators to allocate more liquidity to their operations. In the past 18 months, the equity contribution required from operators has increased by nearly 30%. Additionally, there's the rise in costs (land, materials, labor, etc.).
Concurrently, investors are seeking alternatives to rental investments with low yields, which have become more difficult to purchase due to changing borrowing rates. Real estate crowdfunding platforms like BeeForDeal serve as an alternative, enabling investors to place their liquidity in real estate projects with high potential returns of around 10%.
Private debt is becoming increasingly important for real estate operators, and crowdfunding platforms have become an efficient access channel. On average, through our structures, real estate operators can secure their funding within 1 month.
In 2022, the volume of operations for property dealers exceeded that of real estate development projects (56% compared to 35%, respectively), a trend initiated since 2020. In my opinion, this distribution could persist in the years to come, especially with the "Climate and Resilience Law" pushing for the renovation of existing properties.
Furthermore, the COVID and post-COVID real estate context, as well as political and environmental issues, have led to challenges and setbacks in the real estate development market. Thanks to agile governance models, crowdfunding platforms can act swiftly, adjust their investment processes to market opportunities, and reorient their analysis processes. This enables them to quickly respond to market needs and demands.
4. What is your feedback on obtaining your CSP accreditation and, more generally, on the prospects offered by the new regulation?
Since the inception of crowdfunding regulations in 2014, platforms have sought to expand their scope of operation at the European level. To achieve this, it quickly became apparent that a harmonized regulatory framework was necessary across all EU countries.
The regulatory framework of the Participatory Investment Advisor (PIA) already introduced strong concepts such as advisory obligations, the implementation of KYC procedures, the establishment of risk mapping regarding anti-money laundering and counter-terrorism financing, etc. With the CSP accreditation, we are now closer to an Asset Management Company (AMC) license, albeit with a lighter governance structure. Based on the procedures already in place, we had to further formalize our operational procedures and internal control processes. For us, the process of applying for the CSP accreditation brought together many elements that we had already formalized, allowing us to focus on what was truly new.
However, some portions of the ESMA text are subject to interpretation by local authorities. We had to discuss our shared interpretations to align our practices with the regulator's requirements. Furthermore, some interpretations may be more demanding than what the ESMA text suggests.
Being a client of MIPISE also allowed us to delegate all technical aspects related to the development of new digital pathways mandated by the new regulation. An undeniable time-saving measure. Additionally, the exchanges between Mipise, the AMF, the ACPR, and BeeForDeal were crucial in aligning technical processes with regulatory constraints, thus maintaining the White Label model, particularly regarding financial flows management.
"In my view, this new accreditation and regulatory requirements contribute to the professionalization of the sector, which in itself is a positive development. The implications resulting from the regulation will undoubtedly accelerate the concentration of actors, although new platforms are on the verge of obtaining accreditation."
5. What are your upcoming projects?
We have two ongoing projects. The first is to make crowdfunding even more accessible while continuing its institutionalization. This involves further developing simplified subscription processes, such as investment in PEA-PME, while offering an intermediation solution with institutional actors. According to us, crowdfunding is the central element that connects the two.
Our second project is to expand into neighboring countries, using the advantage provided by our new passportable CSP accreditation.