Blog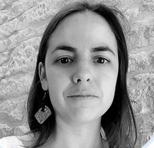 Interview with Julie Beauchet, Customer Success Manager at Mipise
September 05 2023
Discover the employees of Mipise, today we're focusing on Julie Beauchet, Customer Success Manager.
1) What is your professional background? ?
I completed a DUT in Sales Techniques, and then spent two years at ECS, a communication and public relations school in Paris. After that, I went to England for 8 months to learn and practice English. I took English classes for one month and then worked in a bar for the remaining months. This time allowed me to reflect on my aspirations, and I decided to join TBS to pursue a specialized master's degree in Marketing Management and Communication.
Subsequently, I held several positions. I worked for eight months in an event agency in Paris, and then for six years in an event and audiovisual agency. My role primarily involved being a project manager and salesperson (prospecting, project management for events and videos, client relationships). In 2016, I decided to return to my studies to specialize in web marketing and e-commerce, and I joined SUP'TG Niort. I completed a one-year internship at a company where I set up an e-commerce website in the lifting and handling industry, particularly in the industrial and construction sectors. After that, I was hired by this company as a Project Manager & Web Marketer, where I stayed for four years.
2) How and why did you decide to join the Mipise team? ?
I got in touch with Valentine, who was leading the Support team at Mipise at the time, through LinkedIn. You could say it was a connection of a connection. We had a conversation, and afterward, she reached out to me again. Even though there weren't necessarily any marketing positions available, she mentioned another opportunity that I might be interested in, which was the Customer Success Officer role. I was quickly enthusiastic about this position. Being naturally curious, it allowed me to step out of my comfort zone, acquire new skills, and most importantly, work remotely 100% of the time, giving me the freedom to choose my geographical location. I'm very happy with this choice, and today, I've been able to advance within Mipise to become a Customer Success Manager!
3) What does your role as a Customer Success Manager at Mipise entail?
I am responsible for customer support, which means I handle various customer inquiries at an expert level through tickets, chat, and the hotline. I also have the responsibility of training clients in my portfolio on Private Equity platforms. Together with the Business Analysts and Sales team, we regularly organize meetings with our clients to support them, understand the issues they face, and resolve them. I also collaborate with other members of Mipise to update and maintain our customer FAQ.
As a manager, I oversee a team of 6 people. I have an overview of the Support team's activities, which allows me to restructure processes, allocate customer requests, provide support to the team when needed, and conduct training. In my opinion, to be a successful Customer Success Officer and Manager, it's important to know how to prioritize tasks, be curious, attentive, and resilient to stress.
4) What do you like the most about Mipise??
First and foremost, I would say the relationship with colleagues! Even though we primarily work remotely, we are constantly connected to each other and regularly gather in coworking spaces. This work is also very stimulating. Initially, I didn't have a particular interest in finance, which allows me to learn something new every day, both in terms of the industry and the tools we use.
I also appreciate the trust and autonomy granted by the leadership. As a little anecdote, one month after I joined Mipise, due to the Christmas holidays, I had to take sole responsibility for the customer chat. I was quickly trained and thrown into the mix, which helped me develop my skills rapidly.